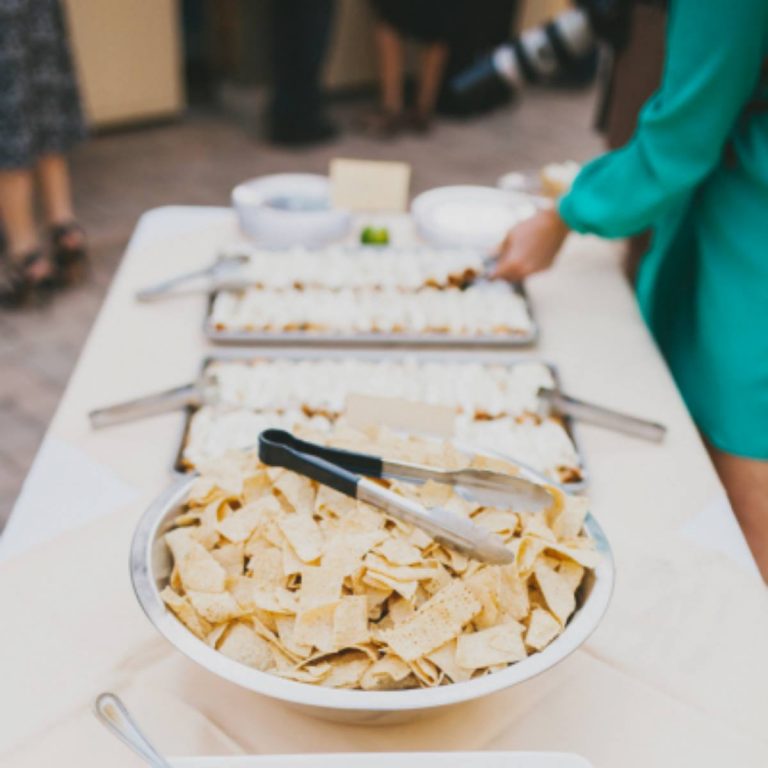 Give us some information about your upcoming event and we can provide you with an all-inclusive quote. Make sure you book well in advance. We don't mean to toot our own horn but… we're kind of a big deal.
Let us cater your next event
Boni's has been catering all sorts events for over 10 years. From family get togethers, to large weddings and even big conventions and public events – we have catering options to fit every need.
Drop-off catering is a great option for parties or events with 60 guests or less. All the food is prepared at our facility and then delivered hot and ready to eat. Our staff can set the food up in disposable chafing dishes or we can provide stainless steel chafing dishes which can be returned to us within 48 hours.
On-site catering is a great option for events with 75 guests and up. With full catering, we provide on-site cooking and staff to serve the buffet line. Nothing beats a 60 lb ball of juicy Al Pastor on display, cooking on a vertical rotisserie.
If you have any other questions or would like to speak with someone about catering options, please call our event manager.